Perdus dans le passé suite aux machinations d'Halan et Ceydeirom, nos amis ont été séparés lors du voyage.
Shimy, Gryf et Danaël sont confrontés à une version adulte de ce dernier, qui ne correspond peut-être pas totalement à l'image que Danaël aurait souhaité montrer. Mais ils doivent s'estimer chanceux, car de leur côté, Jadina et Razzia se retrouvent directement dans le palais de Darkhell… A une époque où son propriétaire occupe les lieux !
La situation semble bel et bien sans issue, tout au moins autre que fatale…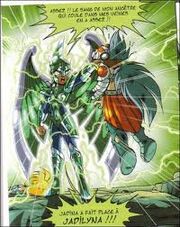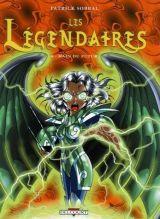 Ad blocker interference detected!
Wikia is a free-to-use site that makes money from advertising. We have a modified experience for viewers using ad blockers

Wikia is not accessible if you've made further modifications. Remove the custom ad blocker rule(s) and the page will load as expected.