Il existait autrefois un petit groupe de 5 compagnons, des héros surnommés "Les Légendaires" qui luttaient contre le seigneur du mal. Chacun d'entre eux incarnait une vertu comme le courage, la force, ou encore l'intelligence... Mais au cours de l'affrontement final avec leur ennemi, la pierre de Jovénia se brisa et le monde entier rajeunit. Les légendaires, malgré leur force, n'y échappèrent pas et retombèrent eux-aussi en enfance. Méprisés, chassés par ceux qui jadis les acclamaient et qui aujourd'hui les tiennent pour responsables de leur malheur, les Légendaires se séparèrent.  Des années après, Danaël, le jeune leader va retrouver un à un ses anciens compagnons pour reformer les Légendaires. Il dit avoir trouvé un moyen de réparer leur erreur...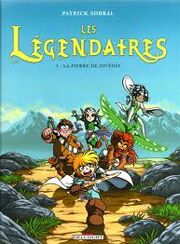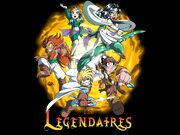 Ad blocker interference detected!
Wikia is a free-to-use site that makes money from advertising. We have a modified experience for viewers using ad blockers

Wikia is not accessible if you've made further modifications. Remove the custom ad blocker rule(s) and the page will load as expected.