DESCRIPTION DU PERSONNAGEEdit
Fille du sorcier noir Darkhell et autrefois ennemie jurée des Légendaires, Ténébris a finalement rejoint ceux ci par amour pour Razzia, elle doit à présent faire ses preuves auprès de ses nouveaux compagnons et s'amender des crimes passés envers le peuple d'Alysia.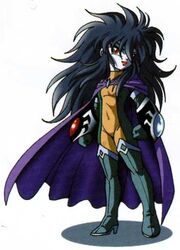 ApparitionEdit
Ténébris apparaît dans les tomes 6,9,10,11,12,13,14,15,16
Tome de mise en valeurEdit
Ténébris et mise en valeur dans les tomes 13 et 14
Elle est la fille du sorcier noir Darkhell et est en couple avec Razzia.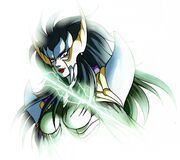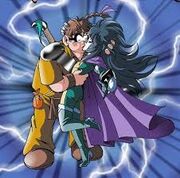 Son bracelet gauche absorbe la magie et le droit la renvoie.
Ad blocker interference detected!
Wikia is a free-to-use site that makes money from advertising. We have a modified experience for viewers using ad blockers

Wikia is not accessible if you've made further modifications. Remove the custom ad blocker rule(s) and the page will load as expected.