DESCRIPTION DU PERSONNAGEEdit
Shimy est une elfe élémentaire c'est à dire qu'elle peut fusionner avec l'eau la terre le feu et (l'air seulement depuis le tome 11) d'ou elle tire ses pouvoirs. Elle vit la plupart du temps dans le monde elfique, sans contact avec les humains. Ses seuls amis sont les Légendaires dont elle fait partie. Shimy montre très peu ses sentiments et peut sembler froide et antipathique. Elle est devenue aveugle en combattant le Dieu Anathos elle arrive toutefois à percevoir les auras et les énergies qui l'entoure grâce au broche elfiques qu'elle porte sur sa tête.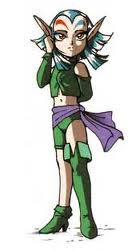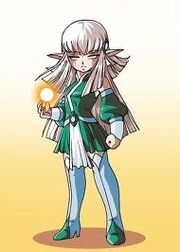 ApparitionEdit
Shimy apparaît dans les tomes 1,2,3,4,5,6,7,8,9,10,11,12,13,14,15,16.
Shimy est en couple avec Gryf.

Tome de mise en valeursEdit
Shimy est mis en valeurs dans les tomes 3 et 4.
Elle fusionne avec l'eau la terre et le feu.
Ad blocker interference detected!
Wikia is a free-to-use site that makes money from advertising. We have a modified experience for viewers using ad blockers

Wikia is not accessible if you've made further modifications. Remove the custom ad blocker rule(s) and the page will load as expected.