Description du personnageEdit
Jadina est princesse et magicienne. Ses parents, Roi et Reine, n'ont jamais vu d'un bon oeil ses aventures auprès des Légendaires. Elle sera d'ailleurs bannie de son royaume après "L'accident Jovénia" Et perdra son titre de princesse. Jadina est une enfant gatée parfois insupportable, mais 'une grande intelligence et d'un grand coeur après la mort de Danaël Jadina est devenue le nouveau leader des Légendaires. Malgré la perte de son bâton aigle lors d'un combat contre le dieu Dieu Anathos Jadina a trouvé le moyen d'acquérir de nouveau pouvoirs terrifiants... Mais au risque de perdre son humanité.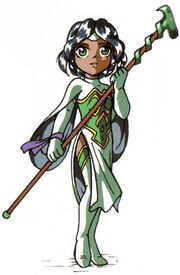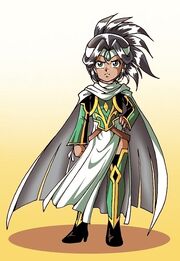 Apparition     Edit
Jadina apparaît dans les tomes: 1,2,3,4,5,6,7,8,9,10,11,12,13,14,15,16,17,18
Relation     Edit
Elle était en couple avec Danaël avant sa mort, elle se dispute très souvent avec Shimy.
Tome de Mise en ValeurEdit
Jadina est mis en valeur dans les tomes 5,6,13 et 14.
Elle utilise son bâton aigle et la magie de l'arbre de Gaméra.
Ad blocker interference detected!
Wikia is a free-to-use site that makes money from advertising. We have a modified experience for viewers using ad blockers

Wikia is not accessible if you've made further modifications. Remove the custom ad blocker rule(s) and the page will load as expected.